Animals are everywhere! NOGGIN and /noggin20072009/ devote this month to our furry, scaly, and flighty friends with songs, doodling, games, and learning activities!

Ni Hao, Kai-lan joins NOGGIN every day starting 2/2 @ 6:30AM ET. Look for new episodes of Toot & Puddle every day from 2/2 to 2/6 @ 5PM ET. THEN, tune in with your sweeties on Valentine's Day when you can watch a marathon of love-inspired episodes that feature all your NOGGIN friends.

Coming in March (drumroll, please)... Make Music Month!
Games & Activities

Tolee's Bamboo Bounce - Tolee loves Pandas! Help him bounce the bamboo stalks to gather up all the panda goodies.
Diego's Safari Rescue Game - Can you help Diego break the magician's spell to free the Safari animals? This game is based on the Diego African Safari movie.
Wonder Pets! Save the Day Game - Help the Wonder Pets save the baby penguin, dolphin, and pigeon.
Diego's Field Journal - Diego will teach your child about the chinchilla, macaw, three-toed sloth, and some other exotic animals he's rescued.
Oobi Animals - Match Oobi's drawings to the correct animals.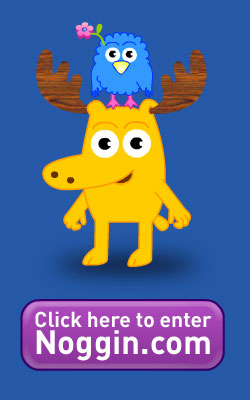 February on /nickjr20042007/playtime/index.jhtml

Valentine's Day - Create Valentines, make Kai-lan heart pillows, and cook up some tasty red and pink dishes with your child. You can also unlock a new activity every day in the countdown calendar and enter a sweepstakes!
Pets Activities - Make Wonder Pets pet tags for the family's best friend, plus print dog and cat placemats, and Diego "I'm an Animal Rescuer" certificates.